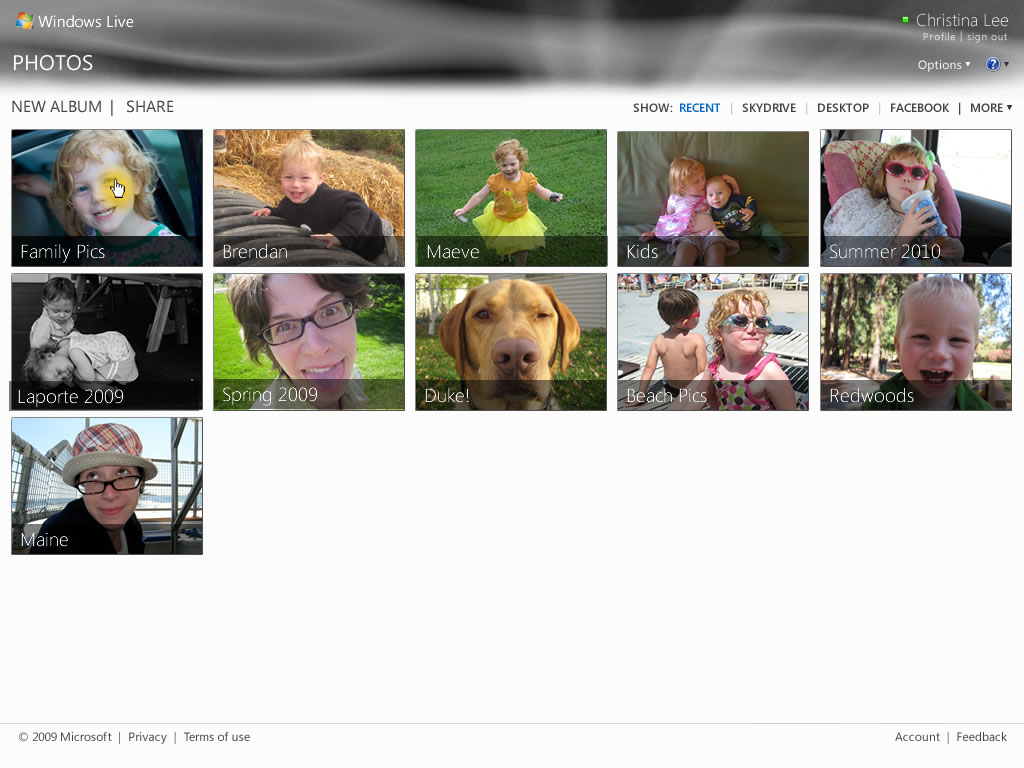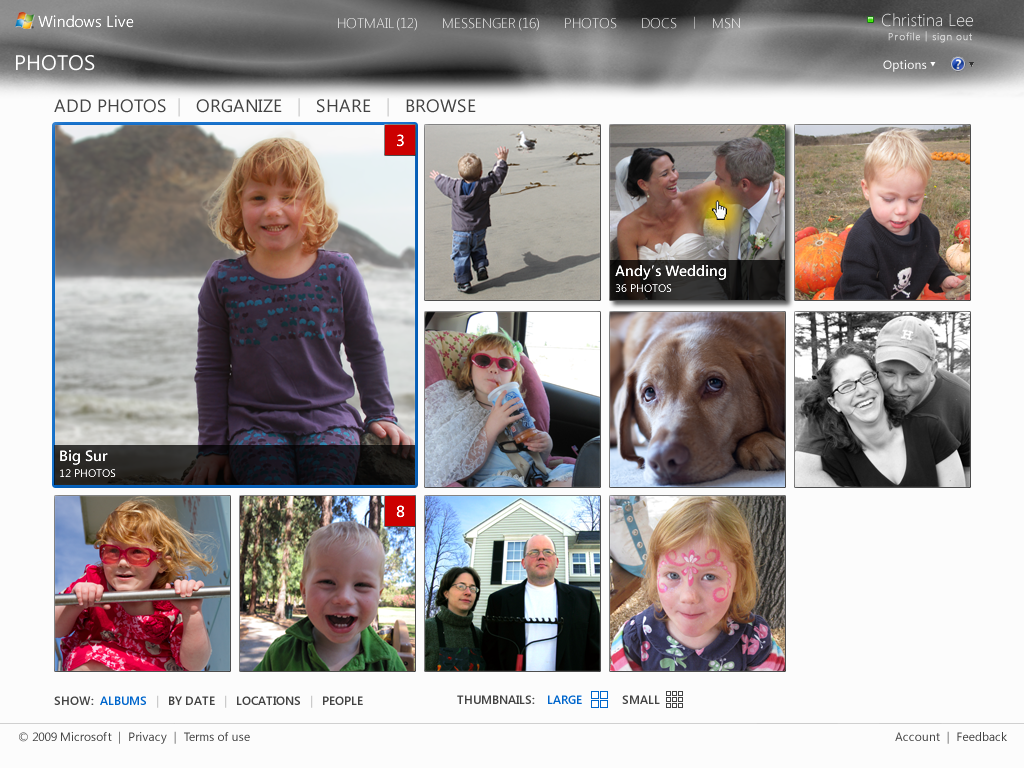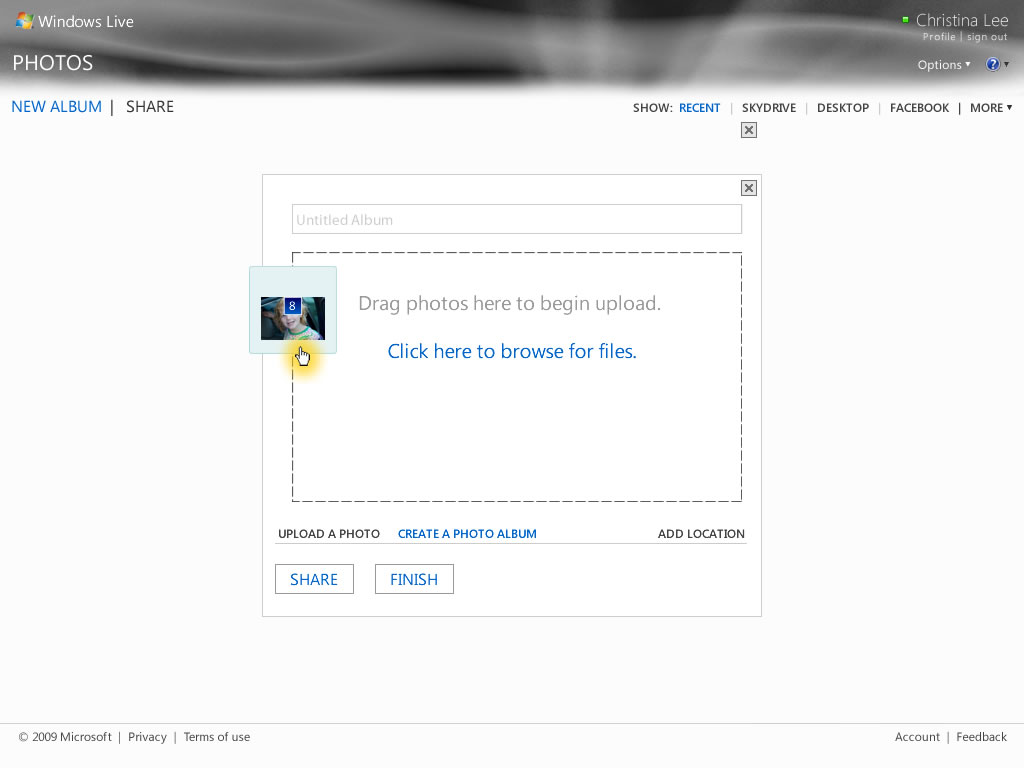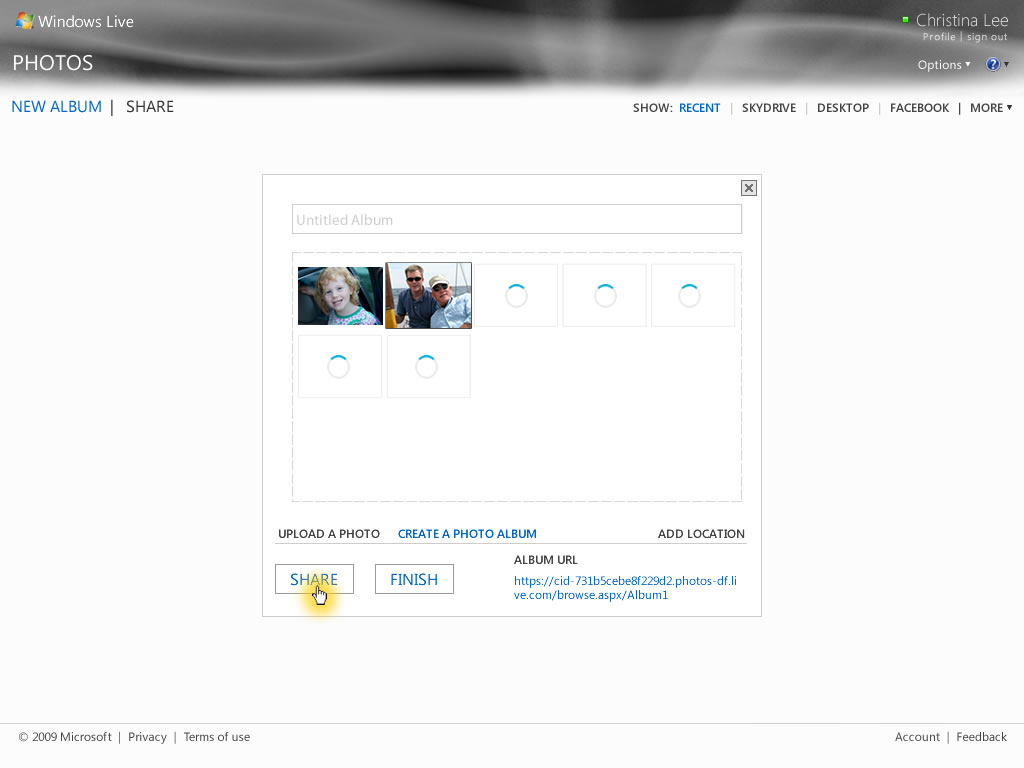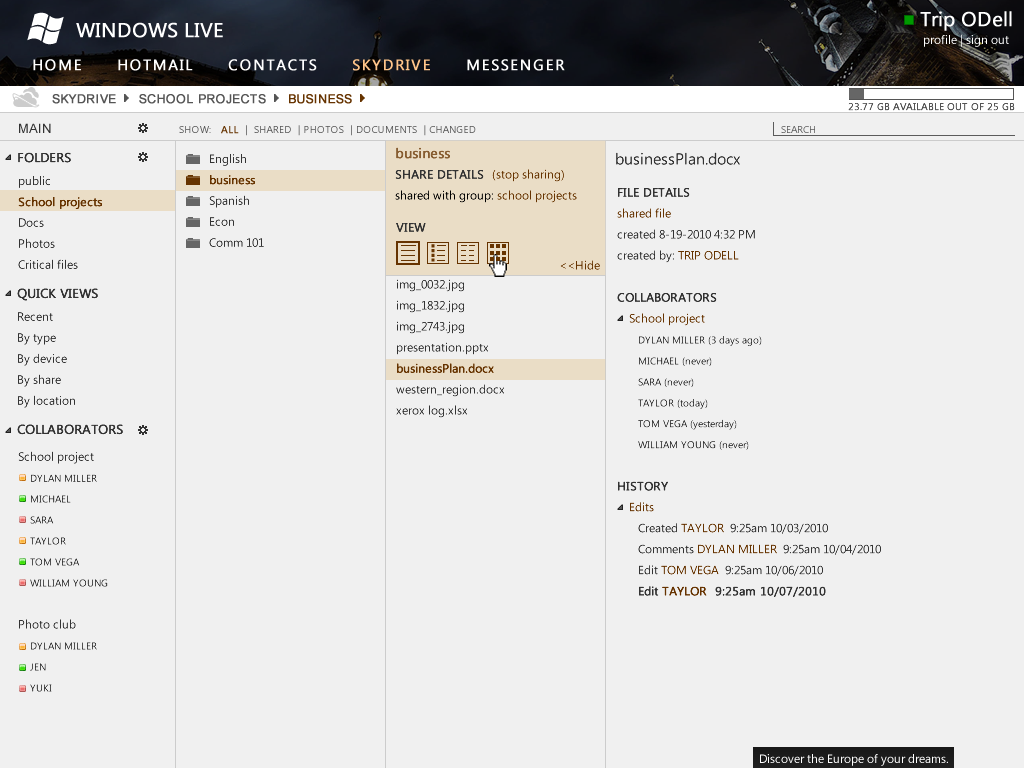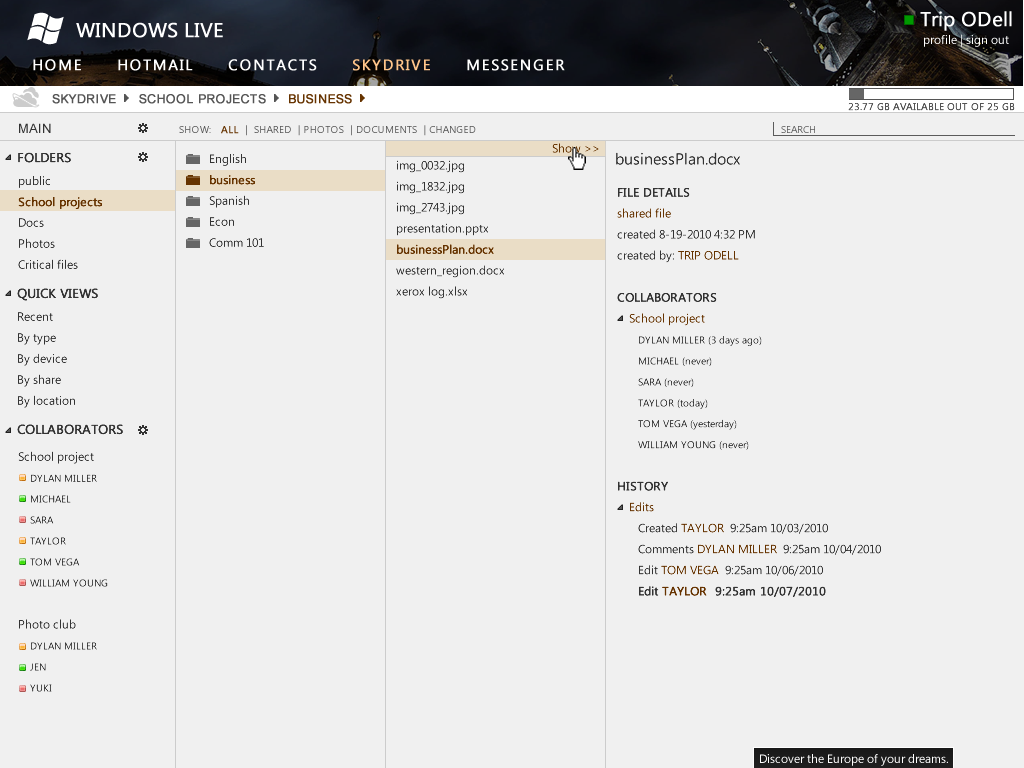 I was the design lead for the initial phases of Wave 5 Skydrive. The feature set and interaction design is largely unchanged from the initial direction, but the visual design of the current product evolved significantly since my departure from Microsoft and the rebranding/redesign of the Windows Live Services to align with Windows 8, which hadn't yet been released when I left Microsoft.
On the surface, Skydrive appears to be a simple product, not unlike Dropbox, Google Drive, Box, Sugarsync or any number of competing cloud storage solutions. But Skydrive is special, the complexities of integrating the Skydrive service with the Hotmail/Outlook.com (the world's largest email service), the Windows Operating system along with Windows Phone, XBox, Office Web Apps and other 3rd party devices and systems was incredibly challenging.
I couldn't post my work on the product before it was released, but aside from aesthetics, the work is largely unchanged. The Skydrive team at Microsoft did great work shipping a 1st class product, and I am proud to have been a part of it.
I've included my earlier mockups and comps along with screen grabs from the final product.