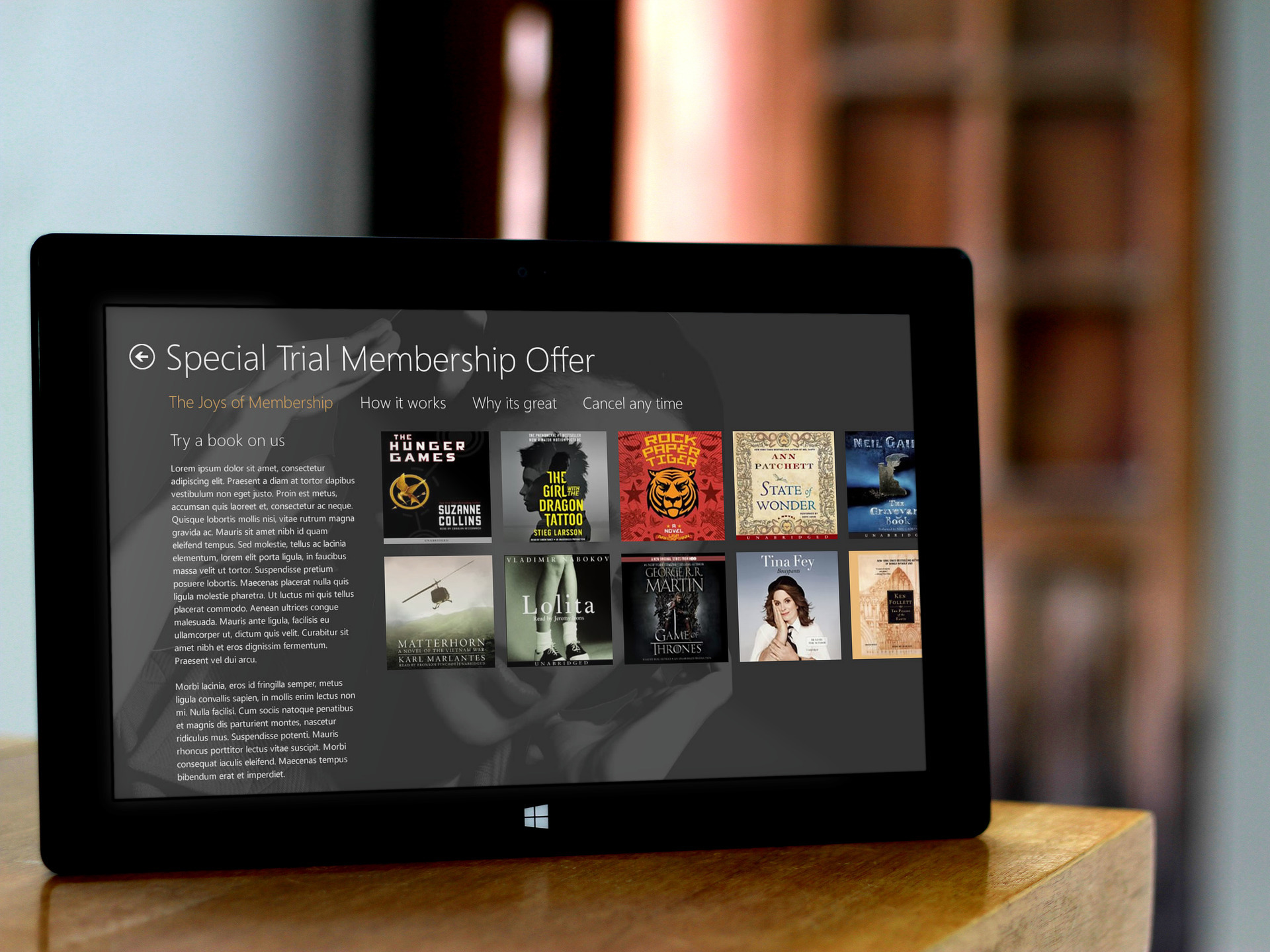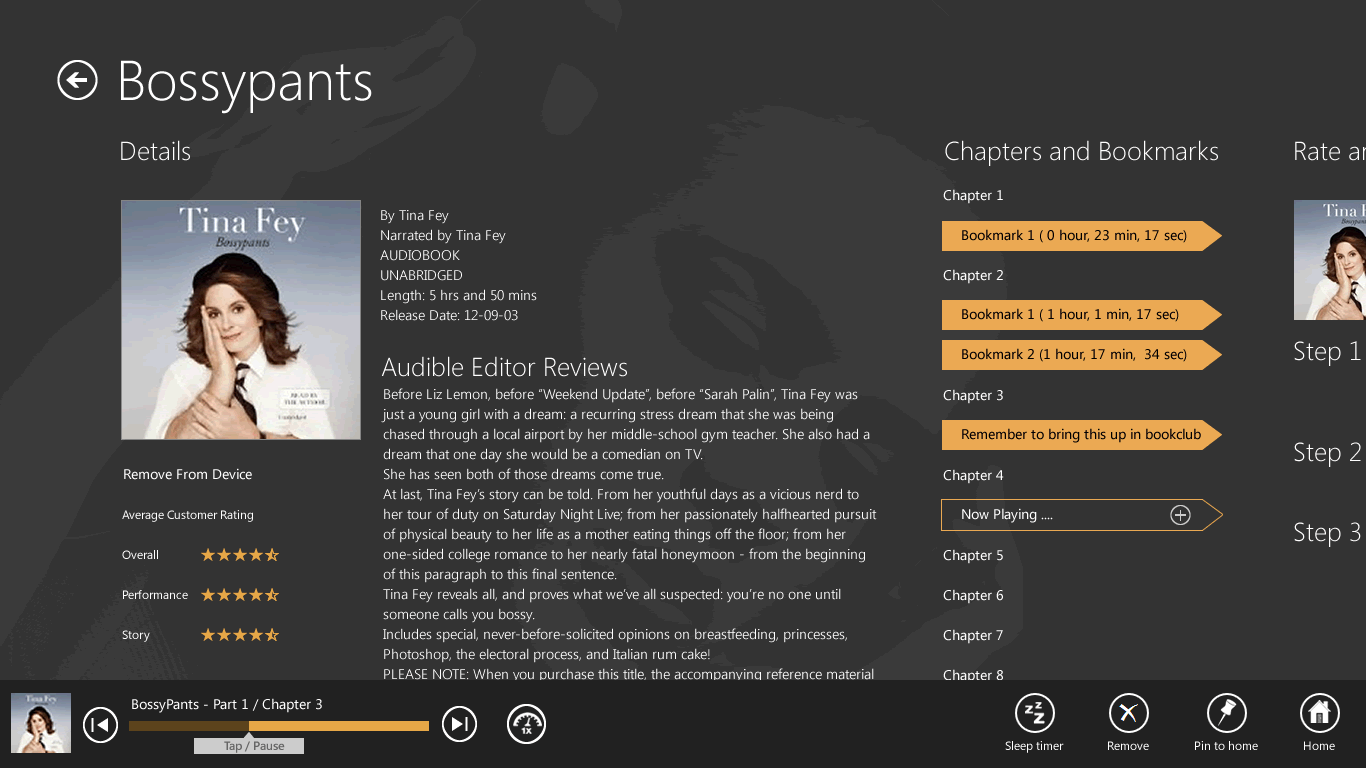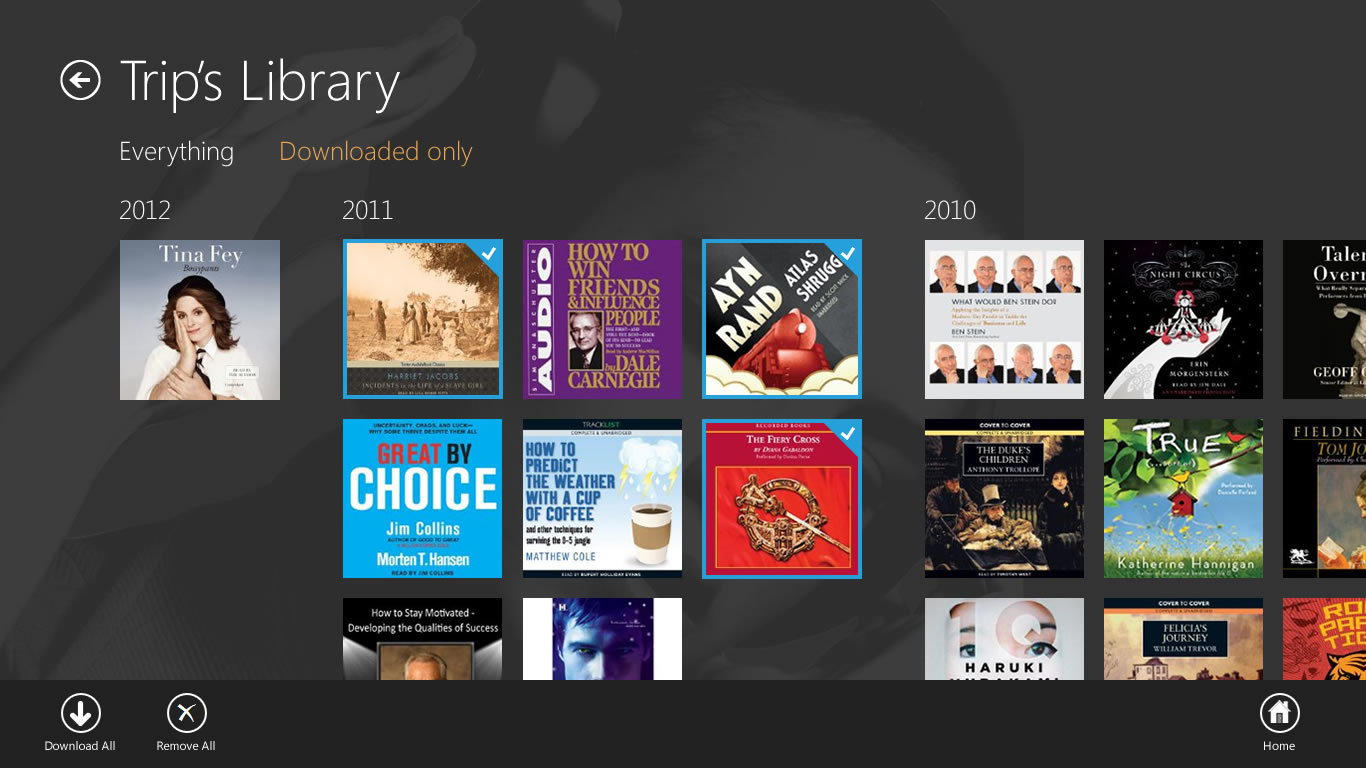 Audible for Windows 8
Audible was one of the first major media apps available on for Windows 8 when it initially launched.
This was one of the first projects at Audible where I played a hybrid role of both design lead as well as product manager, partially due to my past experience at Microsoft with the Windows 8 pattern system.

I designed the end-to end user experience (visual and interaction) as well as defining the minimum feature set for the app. I collaborated closely with the Microsoft Evangelism team and Audible's product team to develop the product.
It was a highlighted app in the Windows App store shortly after its launch.